The Galaxy S23 will have larger bezels, and Samsung's internal employees aren't happy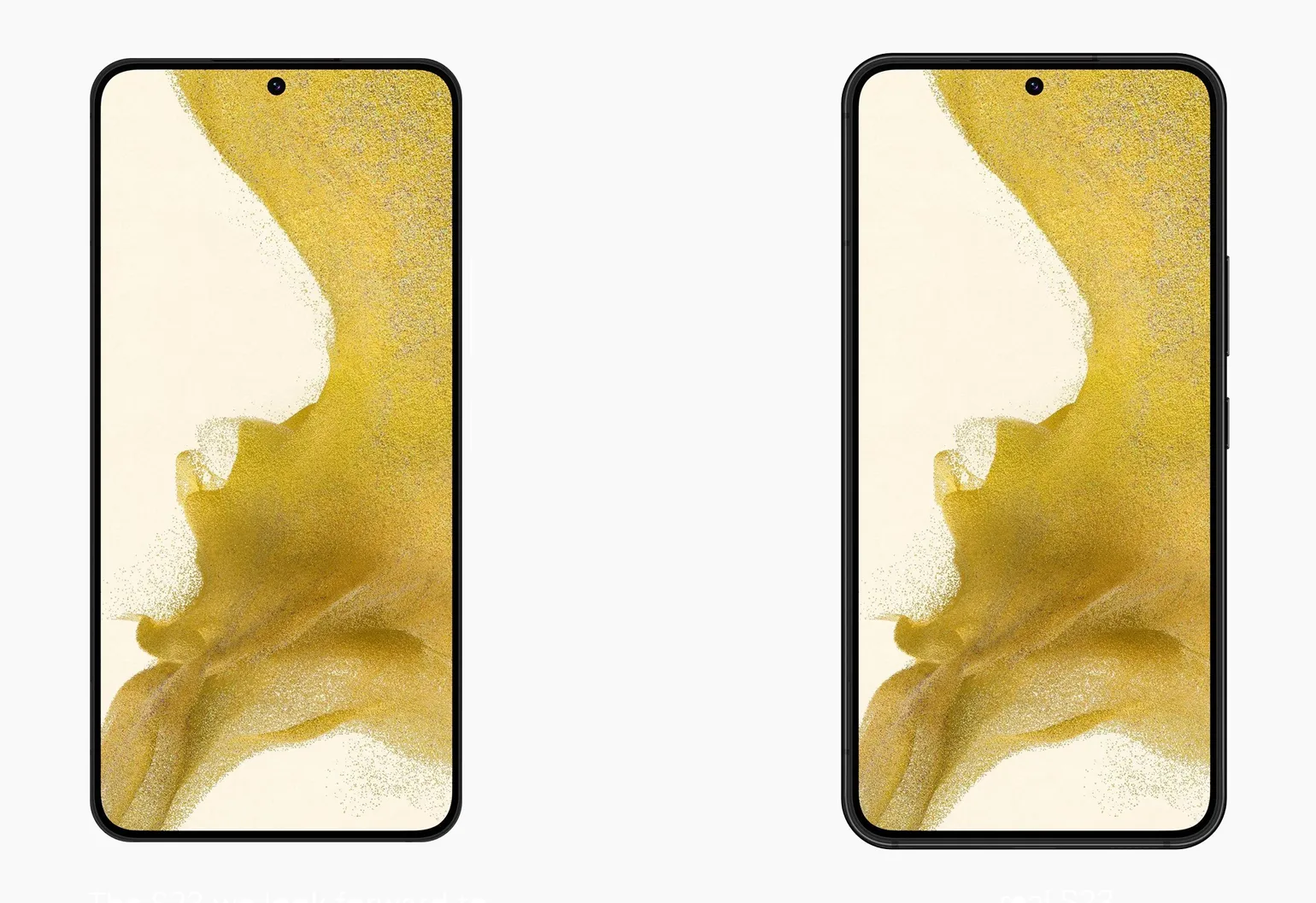 Despite ever increasing competition to reduce bezels around today's flagship smartphones, recent news from South Korea suggests the upcoming Samsung Galaxy S23 series will reverse this trend, with even larger bezels compared to the Samsung Galaxy S22 series - much to the displeasure of Samsung's internal employees on the design and engineering teams.
The report comes from Ice universe, a reputable Twitter user with a good track record for insider information, particularly with Samsung devices.
It has been suggested the decision to increase bezels was triggered as a cost cutting measure from a top executive, following extremely poor sales for the Galaxy S22 series, with Samsung rapidly losing market share to Apple - particularly in the North American market. Furthermore, the recent GOS throttling controversy from earlier this year has also had a major impact on sales in Samsung's home country, becoming a major story in South Korean news.
As well as an increase in bezels, the report also states there will be additional and unexpected cost cutting measures, including slower charging speeds and various design changes.
The news follows a major slump in profit for the South Korean giant, with a 25% decline compared to Q3 last year, falling to $8.3 billion. This is the first decline in profit since Q1 2020, which occurred as a result of the onset of Covid 19.
The Galaxy S23 series is expected to be announced early next year, around late January or early February. Recently, the Galaxy S23 Ultra popped up on Geekbench, with an unknown chip codenamed "kalama". Following poorer than expected performance from the Snapdragon 8 Gen 1 with the S22 series, it has been rumoured that Samsung will ditch Qualcomm altogether, and will use their own Exynos chips for all markets with the S23 series. However, various patents relating to 4G and 5G connectivity won't make the switch so easy for Samsung, especially if they are aiming to reduce costs.