VOXI SIM Only Deals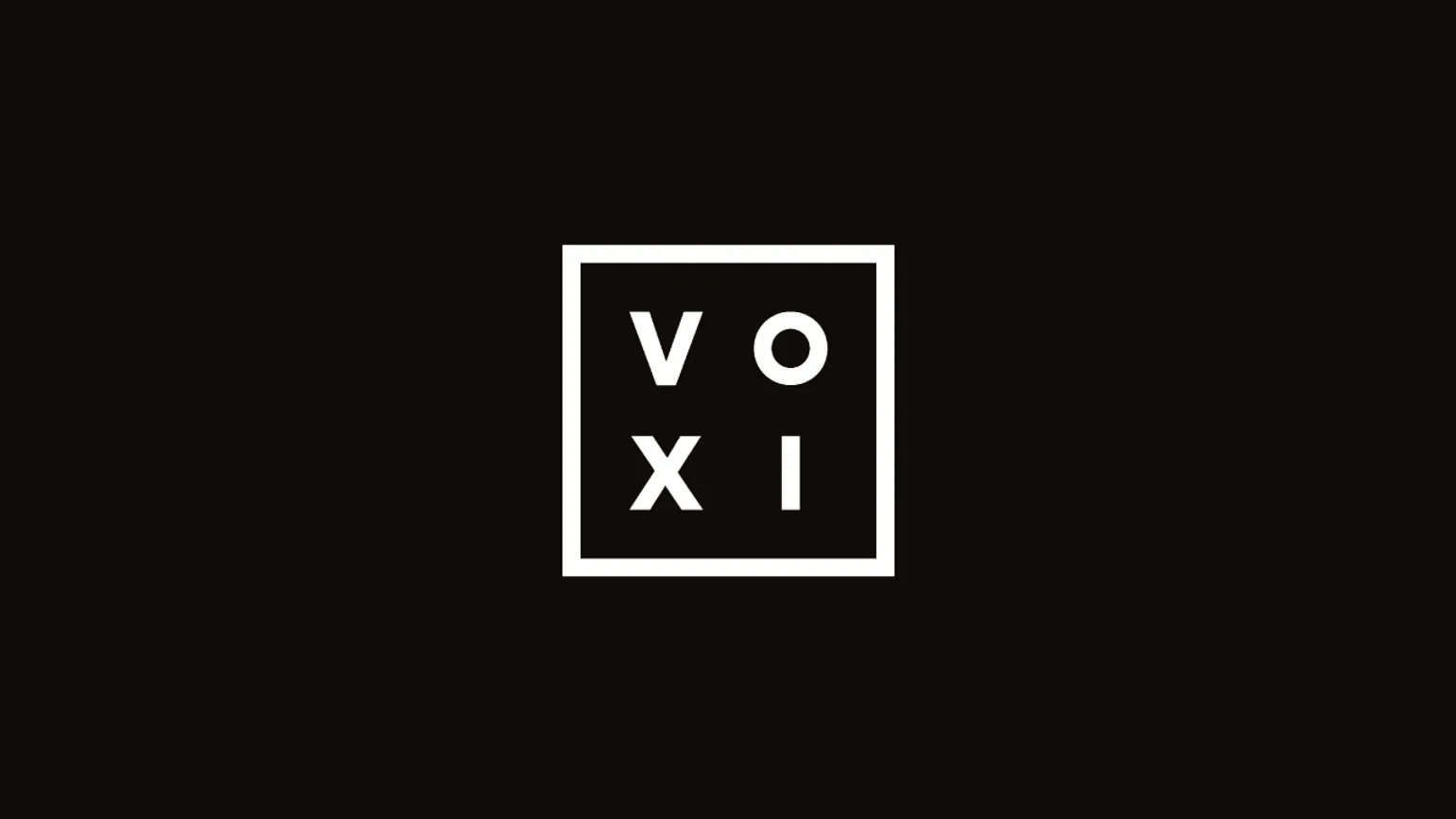 VOXI offer great value for money with their SIM plans, and are ideal for those who don't want to be tried down to a long contract or have a bad credit rating.
Plus with Endless Social Media on all plans, you can use an unlimited amount of data with select social media apps at no additional cost, without using your existing data allowance.
You even get 5G connectivity for free, and you can still continue to roam in the EU at no additional cost, despite Britain leaving the EU.
Can I get unlimited data with a VOXI SIM?
Yes, VOXI have an unlimited data SIM for £35 per month, on a 1 month rolling plan.
If you're roaming in the EU, you cannot use more than 20GB per month, even if you have an unlimited data plan.
All VOXI SIM plans also include Endless Social Media, which allows you to use unlimited data with select social media services, without using your regular allowance.
Can I use my VOXI SIM abroad?
With all VOXI SIMs, you can continue to roam in the EU for free, using your regular allowance in 47 European destinations as if you were at home.
However, there is a fair usage policy of 20GB per month when roaming in the EU.
For other select countries outside the EU, you can buy Roaming Extra, which gives you a set amount of data, minutes and texts for 8 or 15 days.
See VOXI roaming for more information.
Can I get 5G with a VOXI SIM?
Yes, 5G is available with all VOXI SIMs via Vodafone's superfast 5G network.
As of September 2021, VOXI 5G is available in 127 towns and cities across the UK. Vodafone claim they are constantly adding new locations every month, which will also be available to VOXI.
Since 16th July 2021, all VOXI customers have access to 5G for free, regardless of plan type. However, you must have a 5G compatible phone in order to receive a 5G signal.
VOXI 5G is currently available within the following 127 locations:
Aberdeen
Alexandria
Ambleside
Ashtead
Aughton (Sth Yorks)
Banstead
Barry
Basingstoke
Bebington
Belfast
Biggin Hill
Birkenhead
Birmingham
Bishopbriggs
Blackburn (Lancashire)
Blaydon
Bolton
Bonhill
Bootle
Borehamwood
Bournemouth
Bradford
Bristol
Bristol Airport
Cardiff
Cheadle and Gatley
Cheltenham
Chesterfield
Clydebank
Crawley (West Sussex)
Crosby
Dartford
Dewsbury
Dinas Powys
Droylsden
Dudley (West Midlands)
Dundee
Eccles
Edinburgh
Epping
Epsom
Eston and South Bank
Felling
Gateshead
Glasgow
Gloucester
Gosforth (Tyne & Wear)
Grays
Guildford
Hebburn
Horwich
Huddersfield
Huyton-with-Roby
Inner London
Isles of Scilly
Jarrow
Killingworth
Kingston upon Hull
Kingswood (Bristol)
Lancaster
Leatherhead
Leeds
Leigh
Lisburn
Liverpool
Llandudno
London Colney
Manchester
Mangotsfield
Middlesbrough
Molesey
Morley
Mosborough
New Addington
Newbury
Newcastle Under Lyme
Newcastle upon Tyne
Newtownabbey
North Shields
Oldbury/Smethwick
Orpington
Oxted
Paisley
Penarth
Plymouth
Poole
Portsmouth
Prescot
Prestwich
Pudsey
Rawmarsh
Reading
Rochdale
Rotherham
Salford
Sheffield
Shipley
Shirehampton
Solihull
South Shields
Southampton
Stanwell
Stockport
Stockton-on-Tees
Stoke-on-Trent
Stranraer
Stretford
Sunderland
Sutton Coldfield
Swanley
Swansea
Swindon (Wiltshire)
Swinton and Pendlebury
Thames Ditton
Tilbury
Tynemouth
Urmston
Wallasey
Wallsend
Waltham Cross
Warlingham
Warrington
Washington
Whitley Bay
Winterbourne
Wolverhampton
York
Can I get a VOXI SIM if I have a bad credit rating?
Yes, VOXI SIMs are ideal for those with a bad credit rating, without any long term contracts.
Unlike most other networks, VOXI SIMs do not come with a contract. VOXI SIMs are 1 month rolling plans that can be cancelled or changed at any time you wish.
VOXI 1 month SIMs
All VOXI SIMs include 1 month rolling plans, which can be changed to a cheaper or more expensive plan at any time.
VOXI SIM plans will automatically renew every month. However, you can choose to cancel your plan whenever you like.
VOXI 1 month plans include unlimited minutes and texts, 5G and free EU roaming.
Do I need to unlock my phone to use a VOXI SIM?
If you bought your phone from VOXI, or it originally came with a VOXI SIM, then you shouldn't need to unlock your phone in order to use a VOXI SIM.
Since December 2021, it is illegal for any network to sell a mobile phone that is locked to a specific network.
If you bought your phone before this date, it may be locked to your current network. If you're unsure if your phone is unlocked, simply insert a SIM from a different network - if your phone is locked, an error message will be shown.
All providers must unlock your phone for free. You will need to contact your current network to do this. They will ask for your IMEI number, which you can obtain by dialling *#06# from your phone.
What size SIM cards can I get with VOXI?
VOXI offer all SIM cards sizes. You will be sent a standard SIM card size, which will have cutouts that can be broken down to a micro SIM or nano SIM.
Currently, VOXI do not support eSIM technology, however they claim they will support the technology in the future.
Standard - the largest SIM card size, which is generally used with older non-smartphones. Newer phones are likely to use micro or nano SIMs.

Micro - Once considered a smaller replacement for standard SIMs, micro SIMs are less prevalent today, being replaced by the even smaller nano SIM. Older smartphones or budget phones may still use a micro SIM.

Nano - The smallest and most common SIM card size used in phones sold today. Used by the newer iPhones and Samsungs.
Can I switch from my current network to a VOXI SIM?
Yes, it's easy to switch to VOXI. From your current network, text PAC to 65075 for free. You will receive a reply text within 5 minutes, which will contain your PAC code.
You will need to give this PAC code to VOXI. You can do this at the time of purchase, or by contacting VOXI after you have received your VOXI SIM card.
After you have given your PAC code to VOXI, they will begin the switch on your behalf, which normally takes 3 working days. Once the switch has completed, you will lose signal with your current network. When this happens, you can insert your VOXI SIM to complete the switching process.
For more information, see transferring your phone number to a new network.
Does VOXI have good coverage?
VOXI is a subsidiary of Vodafone, with identical coverage to Vodafone, including 4G and 5G connectivity.
For two years in a row, VOXI has been awarded Mobile Network of the Year by Trusted Reviews for its excellent coverage and reliability.
VOXI is capable of reaching over 99% of the UK population with Vodafone's 4G network, and also has the same access to Vodafone's 5G network with 127 locations.
In 2020, Vodafone was awarded London's best 5G network.
You can find out the expected signal and strength you will receive from your location by entering your postcode into the VOXI coverage checker.
Is VOXI a fast network?
VOXI is a very fast network, with the same identical speeds and coverage as Vodafone.
In OpenSignal's September 2021 report, Vodafone was ranked the 3rd fastest network in the UK, with average download speeds of 21.6 Mbps and average upload speeds of 7.4 Mbps with its 4G network.
VOXI via Vodafone slightly lags behind the other major networks when it comes to 5G speeds, with average download speeds of 59.1 Mbps. However, this is still very fast, and will be a negligible difference in real world usage.
How reliable is VOXI?
As a subsidiary of Vodafone, VOXI has the same great reliability as Vodafone.
Since its launch in September 2017, there have been minimal reports of downtime or reliability issues with VOXI.
VOXI have also won numerous awards for their excellent reliability since its inception.
In August 2020, thousands of VOXI customers were unable to use the internet or make calls, as Vodafone's network suffered from a nationwide outage. However, Vodafone were quick to fix the issues, with normal service resumed within a couple of hours.
Does VOXI have good customer service?
VOXI only provide online support, and currently do not have any call centres.
However, you can speak to a real person via their online live chat service, which is open 7 days a week, 24 hours a day.
VOXI also have an in-depth support page, with answers and solutions to common questions and issues.
Currently, VOXI is rated 4/5 on Trusted Reviews, with over 17,000 ratings.
VOXI Endless Social Media
All VOXI plans include Endless Social Media, which gives you unlimited data for the following services:
Facebook
Facebook Messenger
Instagram
Pinterest
Snapchat
Twitter
Whatsapp
Endless Social Media works automatically, whether using an app or browsing online.
However, for Endless Social Media to work, you must have data remaining in your regular allowance - it doesn't matter how little you have remaining, as long as it's not zero. If you run out of your regular data allowance, Endless Social Media will not work until your allowance resets at the start of the next month or you purchase any data add-on.
Video and voice calls with Facebook Messenger, Instagram and Whatsapp are not included with Endless Social Media, and will use your regular data allowance.
VOXI Endless Video
If you have a VOXI plan that costs £15 or more, you will automatically have Endless Video, which allows you to steam unlimited video without use your data allowance, with the following services:
Amazon Prime Video
My5
Netflix
TikTok
TVPlayer
UKTV Play
YouTube
For some services, such as Prime Video, you will require a separate subscription from Amazon, which is not included with VOXI.
FAQs