EE introduces speed limits for entry-level plans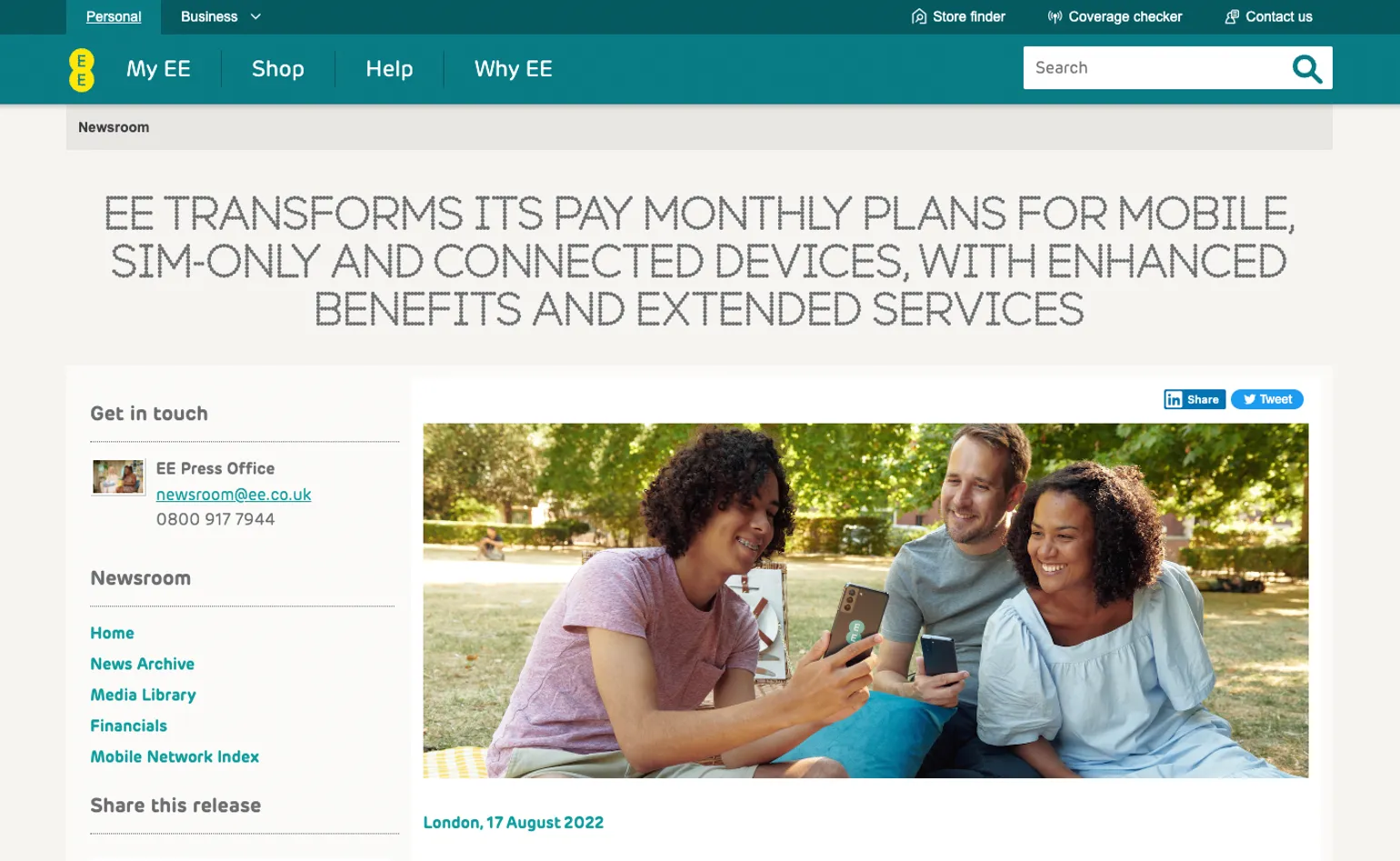 Following a complete revamp of existing plans, all new Essentials plans will be restricted to a 100Mbps speed limit, starting from 17 August 2022.
The new Essentials plans will be available for phones, EE SIMs and connected devices, such as tablets and laptops.
Essentials plans are the cheapest tariffs offered by EE, with allowances ranging from 1GB to unlimited data. Existing EE customers on older Essential plans won't be affected by the new speed limit until they upgrade or renew their contract.
Although Essentials plans will still include 5G connectivity, they won't be able to reach 1Gbps speeds, which is currently the maximum achievable speed with 5G on EE. Theoretical 5G speeds can peak at 20Gbps, however this won't be possible in the UK for many years to come.
However, a recent study by RootMetrics revealed average EE 5G speeds to hover just above 100Mbps. This finding is also backed by other independent reports.
As a result, the new speed limit is unlikely to have a noticeable effect for most customers.
Despite introducing speed restrictions, it's not all bad news. Essentials plans will now include the following benefits:
Stay Connected, for unlimited data capped at 0.5Mbps after you use your allowance
6 months free Apple Music, Apple TV+, Apple Arcade and Apple News+ (worth £170)
Data Gifting - share and gift data between plans on the same account
Device Care Extras for annual checkups and servicing
150,000 free BT + EE Wi-Fi hotspots, including on the London Underground
The new 100Mbps speed limit comes 6 months after EE reintroduced EU roaming charges, much to the dissatisfaction of many of their customers.