Why are iPhone contracts so expensive? Explained

When looking for a new phone contract, you'll almost certainly notice straight away that iPhones tend to cost so a lot more compared to other devices, with much higher monthly costs.
There are a multitude of reasons as to why this is. There are also several ways in which you can mitigate expensive iPhone contracts, and get yourself a great deal by following our smart tips and tricks.
The main reason iPhone contracts are so expensive is because Apple sell their devices to retailers at a very high price, with little room for networks to make a profit. Apple can do this because iPhones are renowned for their great hardware, including best-in-class cameras, speedy performance and cutting edge software.
As a result, people are willing to pay more for iPhones over other devices, as they are commonly seen as a luxury item. Networks can therefore charge more without seeing a drop in sales.
In addition, iPhone contracts are risky for networks. Research has shown phone contract fraud involves iPhones at a much higher rate compared to other manufacturers. Therefore, networks charge more in order to mitigate the cost of fraud.
Apple also don't offer incentives to networks to sell their phones, as demand is high regardless. Other manufacturers like Samsung need to offer incentives to networks in order to prop up demand. Such incentives involve commissions and discounts for networks.
iPhone contracts cost more because they have the best hardware and last the longest
iPhones are renowned for their best-in-class hardware and longevity, especially when compared to other phones.
They are also designed immaculately, and built for premium materials to match.
One of the major selling points of iPhones is the camera. Year after year, Apple consistently ranks as the number one camera in the smartphone market, with the competition struggling to keep up.
In addition to the excellent cameras, Apple also sell the fastest smartphones on the market, with their custom A series chips blazing past the competition. Apple have spent considerable amounts of money on R&D for their custom silicon, and consistently outspend their competitors. Other manufacturers often use off the shelf processors, such as Snapdragon chips from Qualcomm.
As well as the best hardware, Apple also create their own operating system for iPhones, known as iOS. By creating both the hardware and software, Apple are able to get every drop of performance out of an iPhone. Compare this with Samsung, who don't create their own OS (Android), and are therefore unable to offer the same levels of optimisation.
Apple also provide at least 6 years of major updates for iPhones, which greatly extends the longevity of the device. Other phone manufacturers typically only guarantee 2 to 3 years of software updates - and that's being generous.
Consumers are willing to pay more for iPhone contracts

Apple have shaped iPhones into a luxury item, with the iPhone becoming one of the most recognisable brands in the world.
As a result, people are willing to pay more for iPhones, even if the competition provides better alternatives with greater value.
Networks are able to raise their prices without seeing a drop in demand, and make more of a profit as a result. There is no reason for providers to decrease prices.
In addition, compared to Android phones, iPhones retain a much higher percentage of their value on the resell market. This means it's cheaper to upgrade an old iPhone to the latest model.
iPhone contracts are more prone to fraud

Phone contract fraud is a common problem for networks. This typically involves people taking out a phone with a zero upfront cost, and then refusing to pay the monthly cost for the duration of the contract. They can then resell the phone on the aftermarket, without having spent any money.
Research has shown iPhones are affected by phone contract fraud at a much higher rate compared to other devices, including fraud via false identity theft. This is mainly because iPhones are a luxury item with a very high resale value.
As a result, networks charge more for iPhone contracts as they are more risky for business. Networks need to negate the cost of fraud, which is rife in the iPhone contract market.
You may also find this is why iPhones have a high contract decline rate.
Apple don't offer incentives to networks to sell iPhone contracts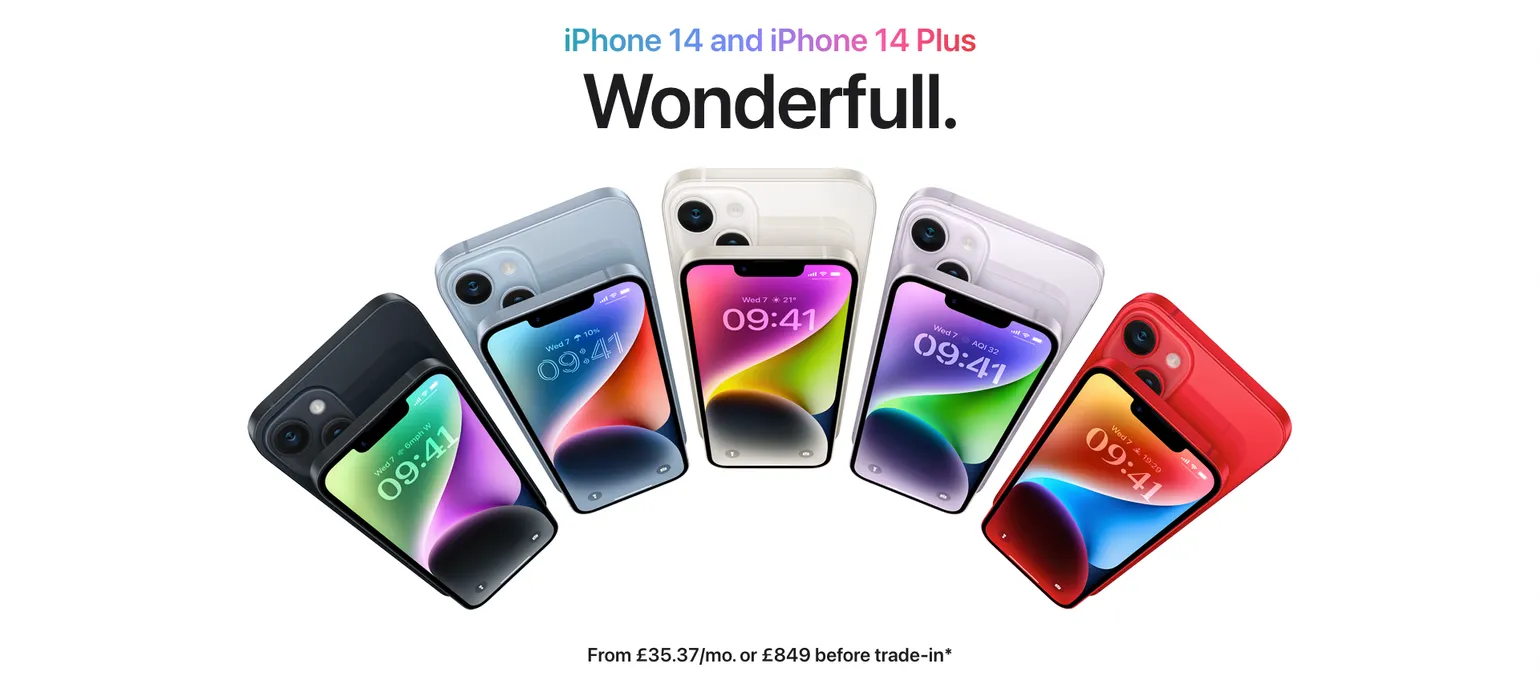 As iPhones are in such high demand, Apple do not need to offer incentives to networks in order to ship their devices.
On the other hand, compare this Samsung, who need to offer a lot of incentives to networks in order to keep up with the demand of iPhone contracts.
Such incentives to networks can involve commissions on each device sold, including other discounts.
As a result, it's common to see flagship Samsung Galaxy devices on sale a month or so after release. Samsung are willing to take a hit on their profit margin, whereas Apple can charge higher prices and have a greater profit margin, without seeing a drop in demand.
Furthermore, networks often pay phone manufacturers to include their own software on devices, also known as 'bloatware'. Apple refuse to add bloatware, therefore networks cannot offer discounts like they do with Samsung devices.
How to beat expensive iPhone contracts

So you want an iPhone contract, but you don't want to spend iPhone contract prices.
Thankfully, there are still many ways to find cheap iPhone contracts, including deals on the latest Apple iPhone 14.
The best way to find cheap iPhone contracts is to use comparison websites. They often include deals from third party sellers, who are generally cheaper compared to buying directly from the network.
You can compare thousands of iPhone contracts here at CompareDial. We'll show you the cheapest offers around, including iPhone 14 zero upfront deals.